Hi everyone, we've just finished implementing our new support ticket program. This improvement basically allows you to raise and check support tickets directly from our website. If you have any questions regarding an order you made, or just want to reach out for some advice, we've made it easier to get in touch!
As of today, we completed our FreshDesk integration which allows you raise a support ticket with our team from your Orders page or the Contact us form. Once you've raised a ticket, our team will continue the conversation with you until you are satisfied or we've established a solution. This means your email won't be lost in the void and you're guaranteed to get a reply within a reasonable time.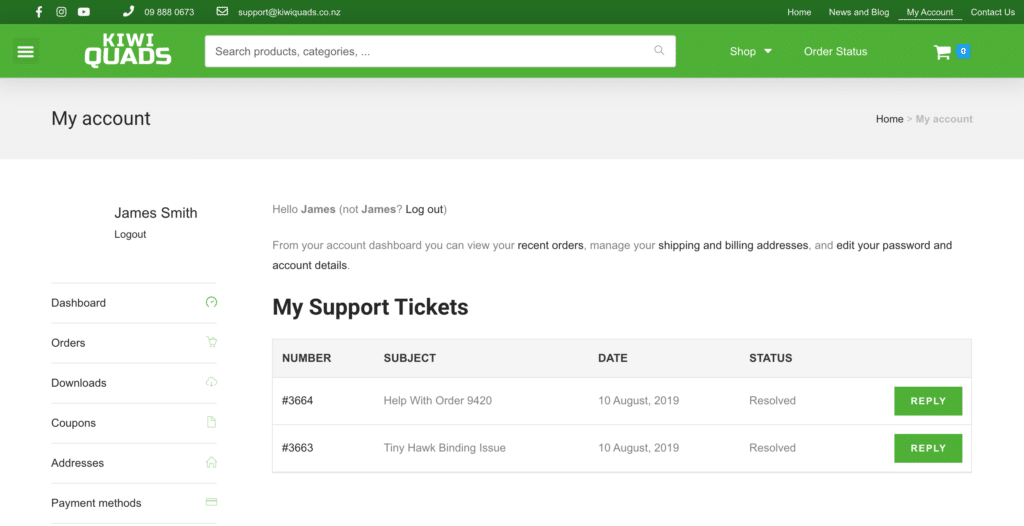 If you decide you'd rather reply via email, that's fine too! The system will update your ticket whether you reply by email or through the account page. Once we consider your ticket resolved, we'll mark it accordingly.
As always, if you need urgent support or just want to chat over the phone, you can contact us on 09-888-0673!