Have a part you need printed? Maybe you just have an idea. We can make it happen!
KiwiQuads 3D proudly provides an affordable, same day 3D Printing Service. Our printers are perfectly calibrated for FPV drone parts which means they're extremely durable, have a high quality finish, and will look the part on your quad. Please note we only currently print flexible TPU material.
We also have some fancy options like multi-coloured prints and a custom design service for an extra fee. Please read our 3D printing FAQs below.
Our custom printing service is currently closed. We apologise for any inconvenience caused and hope to reopen this service again soon.
Get Your Part 3D Printed in 3 Easy Steps
1. Fill out the form on the right
We'll receive your submission and calculate your price including the courier shipping.
2. We'll send you an invoice
You can pay by Bank Transfer, Visa & Mastercard, Paypal, or LayBuy. 
3. We print and ship your parts
We'll print your parts at our 3D printer farm (usually on the same day). Your parts will then ship from our Auckland facility to your doorstep using our overnight shipping Courier.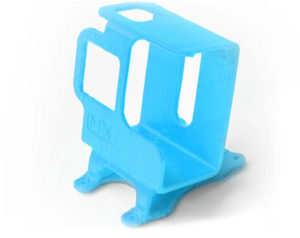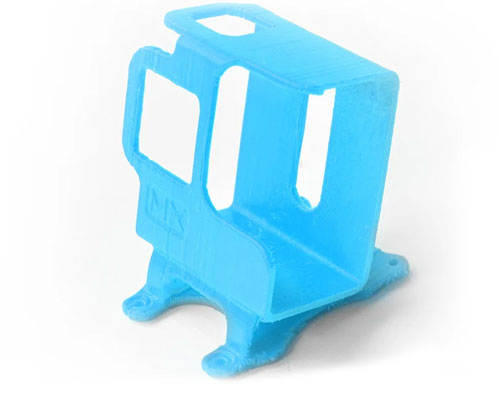 What printers do you use?
We exclusively use Prusa printers! Our farm is currently made up of Prusa Mk3S and Mk3S+. Our printers are tuned and customised for very high quality printing.
Which materials are available?
We currently only print in TPU (flexible 95A) filament. Our printers are specifically tuned for this material and are unable to print other materials right now. We also sell the filament on our store! Check it out here.
How much will my part cost?
Each of our printers are charged out by the minute at a price of $3.60/hour. This means if your print takes 3:25 hours, you will be charged for $12.30 (205 minutes). To give you a rough idea, most GoPro mounts fall between 4-6 hours. Our minimum charge per print, per colour is $5.00.
When will I receive my parts?
Our large 3D printer farm can print most items on the same or next day. Most 3D printed orders will ship the following morning.
KiwiQuads 3D Prints are Top Quality.