KiwiQuads F3 Pro (BNF FlySky)
The KiwiQuads F3 Pro is our most affordable KiwiQuad ever! The F3 Pro features a Betaflight-compatible F3 Processor.
The F3 Pro comes ready to bind with your FlySky radio transmitter. It also includes an On Screen Display chip for full control during flight.
$99.99
Out of stock
Get an alert when this product is in stock
Description
May 2019 Update: The FrSky version has now been superseded by the F4 Pro FrSky.
Note: This is a 'bind-and-fly' quad, which means you must have a compatible Transmitter to use this quad. This quad does not include an FPV headset.
Don't let poor weather keep you from flying! The F3 Pro excels at indoor flying. Whether you're looking for your first Betaflight quad or shrinking from a full-size racing drone for a rainy day, the F3 Pro is guaranteed to impress.
Compatible with KiwiQuads Accessories
The F3 Pro features our standard size propellers and canopy. You'll be able to easily swap the propellers with our range of 2-blade and 3-blade propellers for extra control over your flight.
It houses our exclusive 260mAh Racing Edition batteries which are compatible with a wide-range of chargers and other accessories.
FlySky Compatible
Please ensure your transmitter is capable of one of these protocols before purchasing.
We recommend the FlySky i6 and FrSky Taranis Q X7.
Great Features
– 7x16mm 17,500KV Motors
– FrSky D8 / SPI FlySky AFHDS 2A integrated receiver 
– 25mW VTX with 48 channels
– Betaflight pre-installed
– Night flight LEDs
– On Screen Display
– Fully programmable with onboard USB for Betaflight software
Included:
– KiwiQuad F3 Pro
– 2 x 260mAh Racing Edition Batteries
– Spare Set of Propellers
– Propeller Removal Tool
Specifications:
– 65mm Class quad
– Betaflight Target:  CRAZYBEEF3FS (FlySky) 
– Connector: JST-PH 2.0
– Current: 30A per motor
– CPU: STM32F303CCT6 | STM32F303
– Receiver: SPI Flysky AFHDS 2A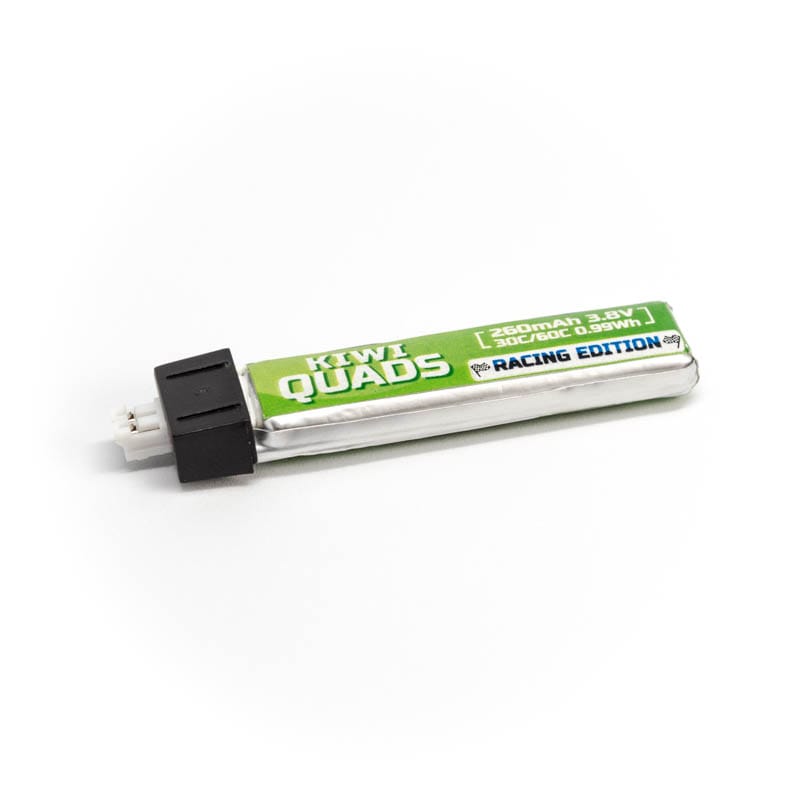 FlySky Binding Procedure:
Hold the button labelled 'bind' while powering on the quad using USB or Battery connection.
The red LED will begin to flash quickly. This indicates it is in binding mode.
Enter the AFHDS 2A bind state on your FlySky Transmitter. 
The red LED will turn off once a successful bind is established.
Your quad is now ready for racing.