KiwiQuads F4 Pro (BNF)
$139.99
The KiwiQuads F4 Pro is the latest and greatest micro quad. The high speed F4 processor allows for higher level software filtering to get that edge on the competition. The F4 Pro features a built-in On Screen Display (OSD) as well as an FrSky receiver and VTX Smart-audio. You'll be amazed how powerful and feature-packed this tiny quad is.
The mighty new VTX with TBS Smart-audio is switchable between 0-200mW power for extra distance and race readiness. The integrated FrSky receiver is compatible with all Taranis running D8 and D16 protocols.
In stock
Description
Note: This is a 'bind-and-fly' quad, which means you must have a FrSky compatible Transmitter to use this quad. This quad does not include an FPV headset.
Looking for some indoor and outdoor fun? Look no further. The KiwiQuads F4 Pro is the best indoor racing quad on the market. It's loaded full of features you'd usually only find in a 5″ racing quad.
Compatible with KiwiQuads Accessories
The F4 Pro features our standard size propellers and canopy. You'll be able to easily swap the propellers with our range of 2-blade and 3-blade propellers for extra control over your flight.
It houses our exclusive 260mAh Racing Edition batteries which are compatible with a wide-range of chargers and other accessories.
FrSky Taranis Compatible
The KiwiQuads F4 Pro features an integrated FrSky receiver chip. Bring your own controller for absolute control over your KiwiQuad. 
Feature Packed
If we listed all the fantastic features we'd run out of room. Here's our top picks:
– 7x16mm 17,500KV Motors
– FrSky D8/D16 Receiver
– 0/25/200mW VTX with TBS Smart-audio
– Betaflight pre-installed and tuned
– Night flight LEDs
– HID capable controller for PC Simulators
– On Screen Display
Included:
– KiwiQuad F4 Pro FrSky
– 2 x 260mAh Racing Edition Batteries
– Spare Set of Propellers
– Propeller Removal Tool
Specifications:
– 65mm Class quad
– Betaflight Target: MATEKF411RX 
– Connector: JST-PH 2.0
– Current: 30A per motor
– CPU: STM32F411CEU6
– Receiver: SPI FrSky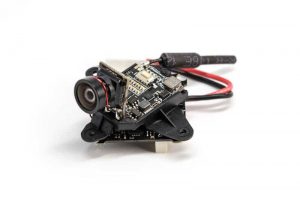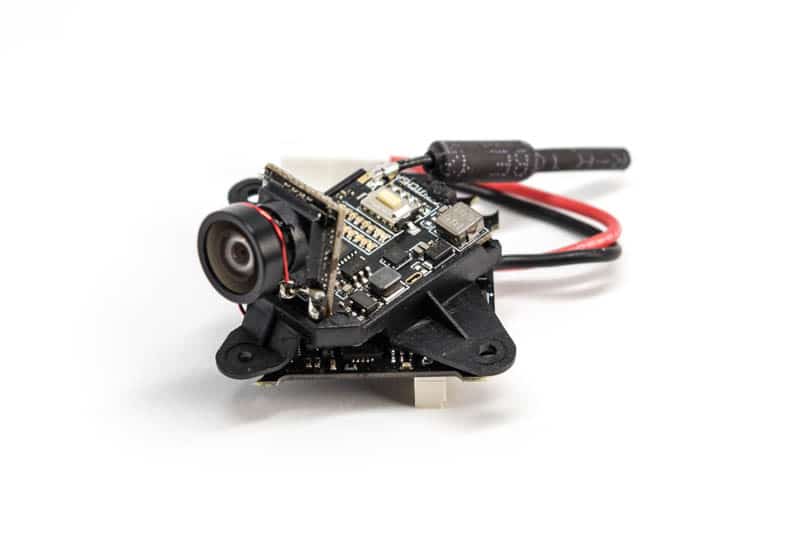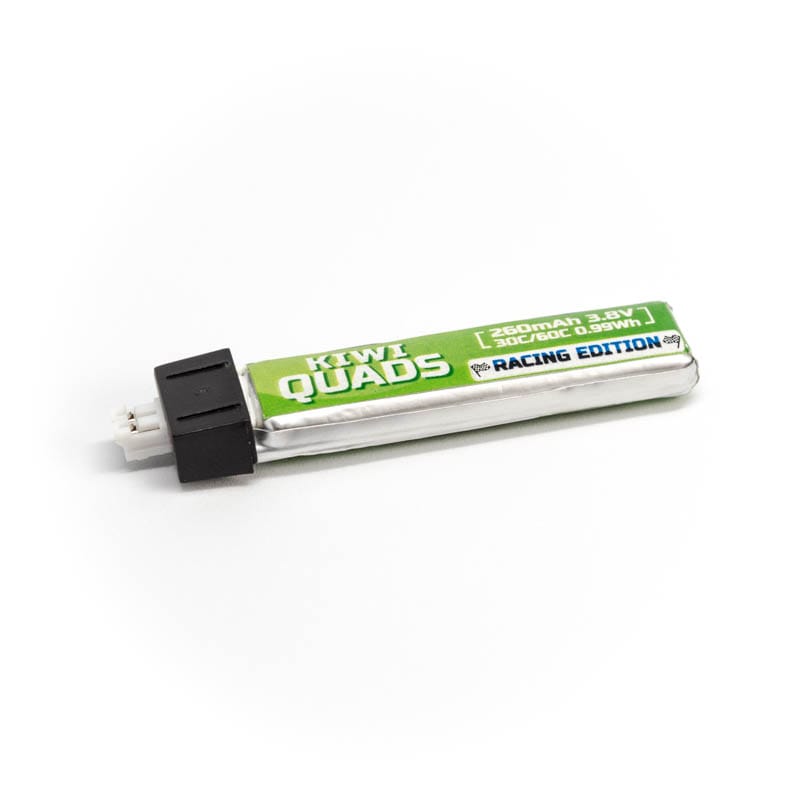 Power on the KiwiQuad by either USB connection or Battery.
Observe the flashing green LED on the bottom of the flight controller board.
Hold the button labelled 'Bind' for 3 seconds. The green LED will become solid.
Your KiwiQuad is now in binding mode. 
Power on your radio transmitter and set the bind mode to D16 and enter bind state.
The green LED on the flight controller will flash slowly. This indicates a successful bind.
Exit the bind status of your transmitter. The green LED will now stay solid. 
Bind complete. Enjoy your flight!